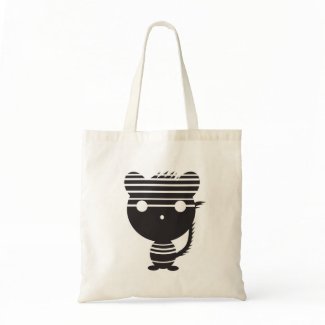 The Tricky Mouse Character Bag
by
mrcoffeebean
See other
canvas bags
by zazzle.com
So proud! This is my 2nd product awarded as TBA(The Best Award) of a day at
Zazzle.
It is also fun that I spent most of the time to think about unique character or illustration to be shown on variaty products at my
Zazzle Shop
.
Look for a
personalized gift
at Zazzle.
As a little thought in my mind, this character I called The Tricky Mouse is a smart pet and evil in it. The glasses shows the shining power.
And I put some stripes on the hat and cloth to show like the prison in jail. Get it?